International


2002: Outcome Measures in Rheumatology (OMERACT) OMERACT is a global community for the development of Core Outcome Sets in the field of rheumatology. Patients participate as research partners in all phases of the research and are equal members in any OMERACT working group.
www.omeract.org invites patients to participate for the first time, alongside researchers and rheumatologists.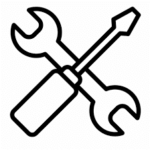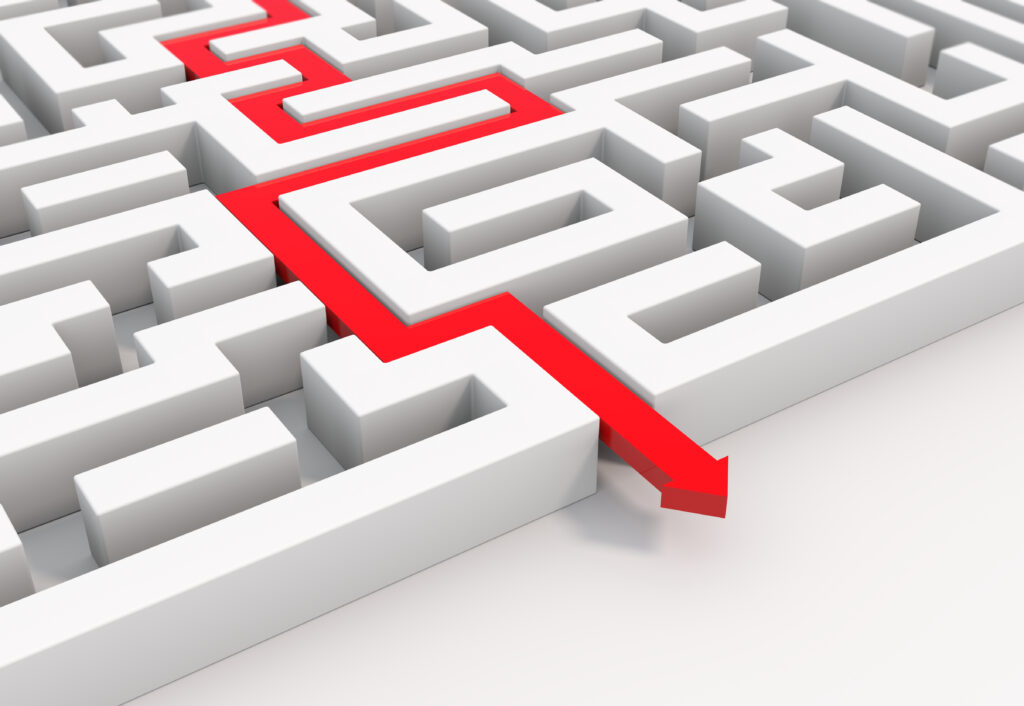 2005: Cochrane Musculoskeletal (CM)Cochrane Musculoskeletal (CM) is made up of health care professionals, researchers and consumer representatives that belong to Cochrane, an international, non-profit organization that aims to help people make well-informed decisions about health care by preparing, maintaining and promoting reviews on the effects of health care treatments. They produce reliable, up-to-date reviews of interventions for the prevention, treatment or rehabilitation of musculoskeletal disorders in the form of systematic reviews. CM is also dedicated to making our systematic reviews available to those interested in treatments for musculoskeletal diseases (dissemination). In 1993, they formed a Consumer Group (CMSG), enlisting patient systematic reviewers to join health care professionals and researchers belonging to Cochrane. Canada musculoskeletal.cochrane.org develops guidance for systemic review authors and for building partnerships in research.Consumer‐driven health care: Building partnerships in research, 2005. Shea B, Santesso N, Qualman A, Heiberg T, Leong A, Judd M, et al. Consumer-driven health care: building partnerships in research. Health Expectations 2005;8(4):352-9.
musculoskeletal.cochrane.org
Download PDF
2006: Cochrane Musculoskeletal Consumer Group (CMSG)The CMSG formed in 1993, enlisting patient systematic reviewers to join health care professionals and researchers belonging to Cochrane. "The feedback provides a layperson's perspective to complement the feedback provided by our clinical experts."musculoskeletal.cochrane.org develops initial recommendations to aid knowledge translation and exchange between clinicians and consumers

Santesso N, Maxwell L, Tugwell PS, Wells GA, O'connor AM, Judd M, Buchbinder R. Knowledge transfer to clinicians and consumers by the Cochrane Musculoskeletal Group. J Rheumatol. 2006 Nov;33(11):2312-8. PMID: 17086612.

. These were updated in 2014.
2008: Assessment of SpondyloArthritis International SocietyAssessment of SpondyloArthritis International Society is an international group of experts in the field of spondyloarthritis.
asas-group.org/European Alliance of Associations for Rheumatology European League Against Rheumatism (EULAR) aims to reduce the burden of rheumatic diseases on the individual and society and to improve the treatment, prevention, and rehabilitation of musculoskeletal diseases.
eular.org (ASAS/EULAR) collaborated with patients to translate recommendations for the management of ankylosing spondylitis for the first time into a language easily understood by patients.
CoPI: Advisory panels, consumer reviewers
Tools: Guidance documents – patient-researcher engagement; Recommendations – dissemination
Context: Systemic literature reviews, lay summaries, guideline development, dissemination (knowledge translation)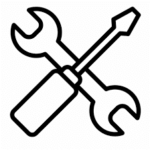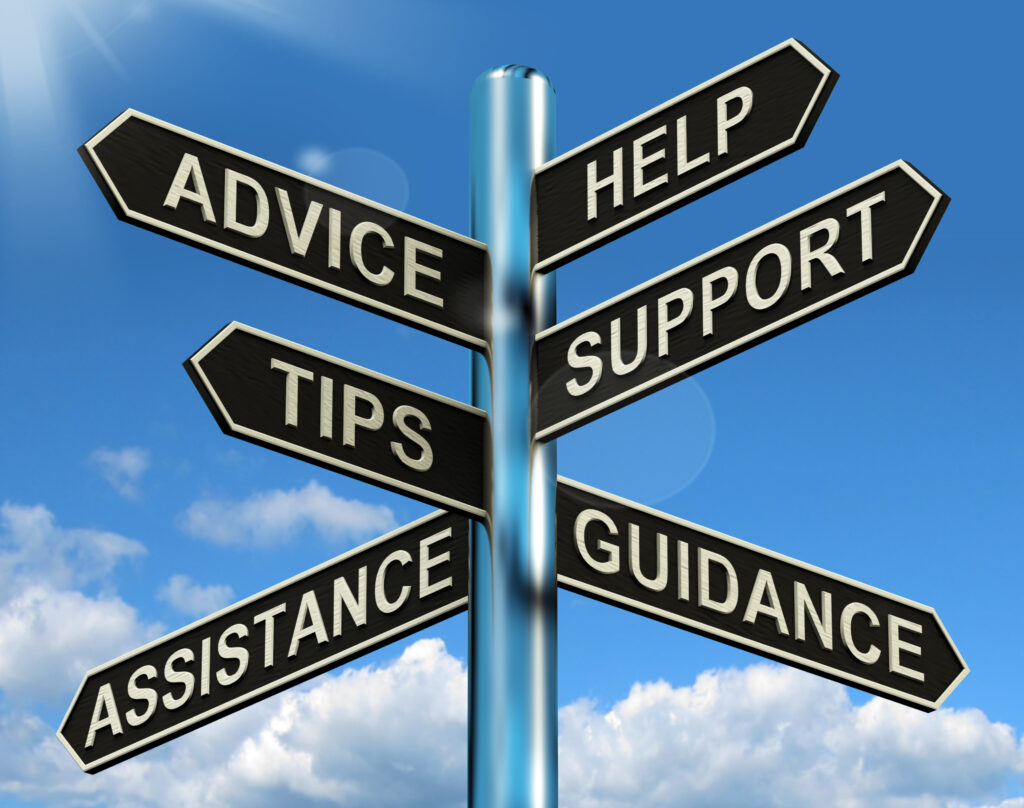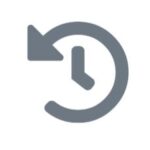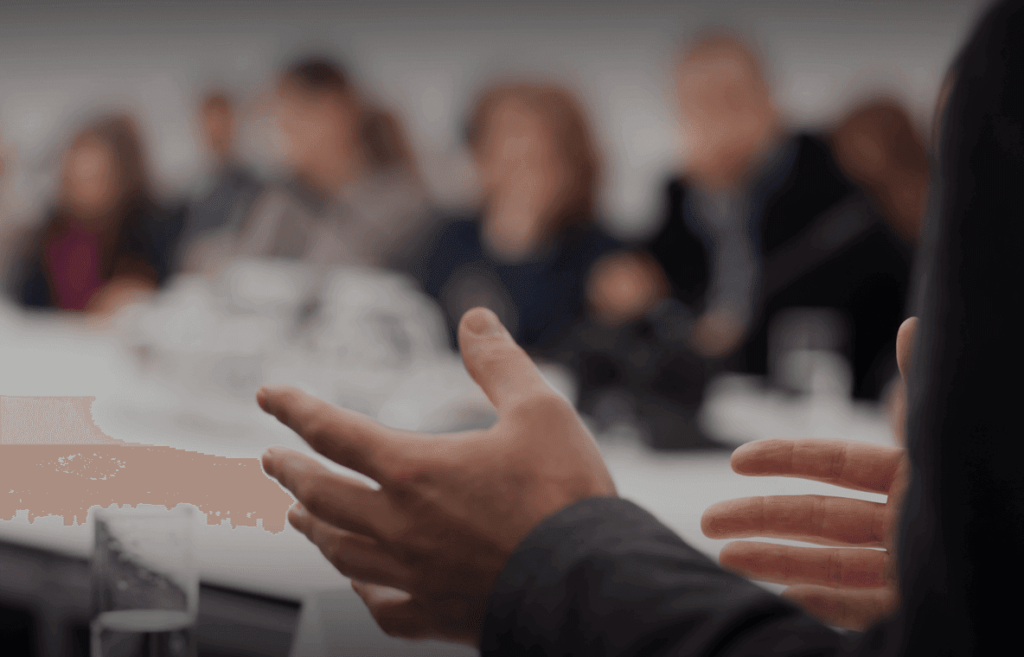 2011: Strategy for Patient Oriented Research (SPOR): Canadian Institutes of Health Research (CIHR) Canadian Institutes of Health Research played a prominent role in the launch, implementation, and oversight of SPOR, but represents only one in a multitude of partners.cihr-irsc.gc.ca.html establishes a Strategy for Patient-Oriented Research SPOR is a collaboration of researchers, patients, provinces and territories, health care professionals, and others – all working in partnership to integrate research into patient care, ultimately improving the health of Canadians. cihr-irsc.gc.ca (SPOR) to integrate evidence in all levels of the health care system.
2012: Patient Research Partner (PRP): Group for Research and Assessment of Psoriasis and Psoriatic Arthritis (GRAPPA) GRAPPA is organized exclusively for non-profit, educational, and scientific purposes, specifically to facilitate the sharing of information related to psoriasis and psoriatic arthritis, networking among different medical disciplines that see psoriasis and psoriatic arthritis patients, and to enhance research, diagnosis, and treatment of psoriasis and psoriatic arthritis.
grappanetwork.org invites Patient Research Partners for the first time. In 2015, a team of Patient Research Partners was permanently added to round out their perspective first report from Patient Research Partner perspective:
De Wit M, Campbell W, FitzGerald O, Gladman DD, Helliwell PS, James J, et al. Patient Participation in Psoriasis and Psoriatic Arthritis Outcome Research: A Report from the GRAPPA 2013 Annual Meeting. The Journal of Rheumatology 2014;41(6):1206-11.
2013: Core Outcome Measures in Effectiveness Trials (COMET)COMET brings together people interested in the development and application of agreed standardized sets of outcomes, known as 'Core Outcome Sets' (COS). These sets represent the minimum that should be measured and reported in all clinical trials of a specific condition, but COS are also suitable for use in routine care, clinical audit, and research other than randomized trials.
comet-initiative.org & the International Dermatology Outcome Measures (IDEOM)(IDEOM) is a non-profit organization seeking to develop and validate measures throughout dermatology with an initial focus on psoriatic disease. They strive for the establishment of patient-centric outcomes to enhance the research and treatment of dermatological conditions. Launched in 2013, IDEOM seeks to bring together physicians, researchers, government agencies, pharmaceutical companies, payers, and patients from around the globe to develop and validate measures throughout the field of dermatology with an initial focus on psoriasis.
dermoutcomes.org collaborate with Outcome Measures in Rheumatology OMERACTOMERACT is a global community for the development of Core Outcome Sets in the field of rheumatology. Patients participate as research partners in all phases of the research and are equal members in any OMERACT working group.
omeract.org to adopt the patient-centered approach of developing core outcome sets with full involvement of patients.
CoPI: Patient Research Partner (PRP), Patient-Centered Outcomes Research (PCOR), Strategy for Patient-Oriented Research (SPOR), conference participant
Context: Clinical trials, assessing grant applications, Core Outcome Set (COS)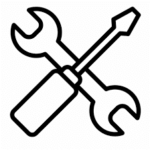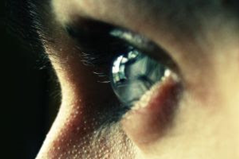 As the decade progresses, international efforts to expand the patient voice in rheumatology research continues. As a result, more programs that focus on patient-reported needs, guidance for involving patients in research, and reports that assess patient involvement emerge.
CoPI: Patient Research Partners (PRPs), Patient-Oriented Research (POR), Patient-Centered Outcomes Research (PCOR)
Tools: Guidance – patient-researcher engagement;  Reports – patient researcher engagement, patient engagement, and dissemination; Instruments – patient engagement
Context: Patient-reported outcomes (PROs), Clinical Effectiveness Research (CER)/decision science, dissemination/knowledge translation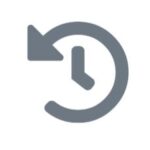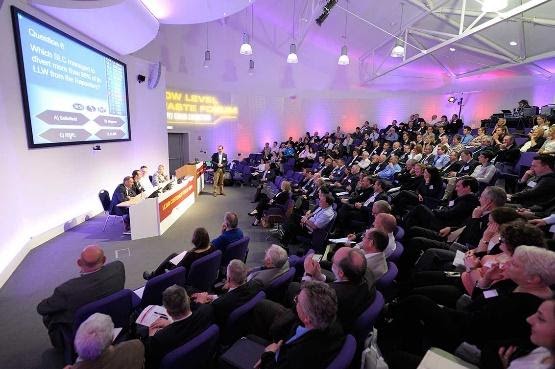 Blended Engagement Conferences
2014: Since the launch and success of patient-engagement conferences in the United States and Europe in 2014, stakeholders in search of information to help improve collaboration efforts has surged. However, most include sessions that merge various disease groups, who utilize different Concepts of Patient Involvement (CoPI)

Concepts of Patient Involvement (CoPI) define methods of engagement that involve patients in the research process. Some CoPIs have published guidance associated with them, which is recommended to follow by others planning to use the same term.

and whose communities have disease-specific engagement barriers that are not considered. For those new to the patient engagement in the research space, this can cause confusion and the adaptation of terms and processes that were established in one community may not translate to the next. This can lead to issues with value measurements, particularly if the same term is used with different collaborative methods.
 This problem was demonstrated in 2014, during a US Patients as Partners meeting, when audience members requested clarification of the term Patient Research Partner (PRP)

Patient Research Partner (PRP) is defined as a person with a relevant disease who participates or has participated as an active research team member on an equal basis with professional researchers, thus adding the value of experiential knowledge to a research project.

, which was used by several presenters but the method of engagement varied. This moment contributed to the realization that a rheumatology-specific Council may be necessary (See ACTion Council, 2018). 
"Patients Included" Events
2015: PCORI's first Annual Meeting in 2015 brought together more than 1,100 members of the Patient-Centered Outcomes Research Institute (PCORI)PCORI is an independent nonprofit, nongovernmental organization and was authorized by Congress in 2010. PCORI is the largest funder of comparative effectiveness research (CER) in the United States with the mandate to improve the quality and relevance of evidence available to help patients, caregivers, clinicians, employers, insurers, and policymakers make better-informed health decisions.
www.pcori.org community, including patients, researchers, and other health care stakeholders. PCORI has had meetings every year since 2015 and all have been designated as a "Patients Included" event, meaning, patients and caregivers are involved as full participants in the event's planning and delivery, and necessary accommodations are provided for patients and caregivers to facilitate their participation.
CoPI: Patient Research Partner (PRP), Patient-Centered Outcomes Research (PCOR), conference participant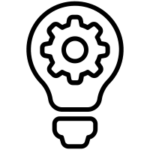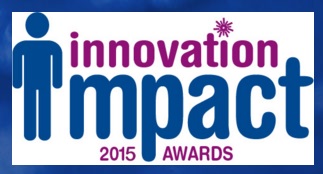 By 2015, most pharmaceutical companies had formed "patient engagement" departments and regularly enlisted the help of Patient Advocates to serve on Advisory Panels, summarizing the patient experience on behalf of the entire population. In addition to recognizing a need to include a more realistic patient sample, efforts to include patient collaboration in early drug development were also underway.
2015: The International Foundation for Autoimmune & Autoinflammatory Arthritis (AiArthritis)AiArthritis helps others, like us, living with autoimmune or autoinflammatory diseases that include inflammatory arthritis as a major clinical component, have a voice – alongside other stakeholders as equals – so, together, we can solve problems that impact education, advocacy, and research. www.aiarthritis.org wins an Innovation Impact award winner for their A Community Team (ACT) project .

Addressed regulatory barriers between patients and industry
Tested a new Concept of Patient Involvement (CoPI) where patients lead qualitative research with professionals as their advisors (Mentor Assisted Research

Mentor Assisted Research is a CoPI where patients lead various phases of research with professionals assisting as advisors.

) FORWARD National Databank for Rheumatic Diseases served as a research consultant.
Improved sample accuracy by enabling all patients to be included, regardless of prior advocacy experience, geography, or disease limitations.

2015: Pharmaceutical companies sit "at the table", along with patient groups and other stakeholders, to help the Clinical Trials Transformative Initiative (CTTI)This group was organized to develop and drive adoption of practices that will increase the quality and efficiency of clinical trials.
www.ctti-clinicaltrials.org develop recommendations regarding ways patients groups (i.e., patient and disease advocacy organizations, voluntary health organizations, nonprofit research foundations, public health organizations) could be engaged in the therapy development process, particularly around clinical trials. AiArthritis referenced these recommendations, and associated CTTI tool , as a starting point to build on additional ways to increase engagement. 
Clinical Trials:  For the first time in the mid 2010's, industry begins enlisting the help of patients, via Advisory Panels, to help develop new strategies for all phases of the Research & Development continuum, with a focus on clinical trials.
CoPI: Mentor Assisted Research (MAR), co-production of stakeholder groups, advisory panel
Tools: Reports – patient engagement
Context: Qualitative research, Research & Development, clinical trials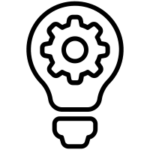 Led by patients who have helped shaped patient engagement in this space, the ACTion CouncilLearn more about the ACTion Council at www.rheumactioncouncil.org unites a global representation of key stakeholders in the rheumatology research community to record the history of patient engagement and track its continued expansion so efforts are not duplicated, value measurements can be improved, and new initiatives can evolve from existing successes.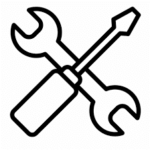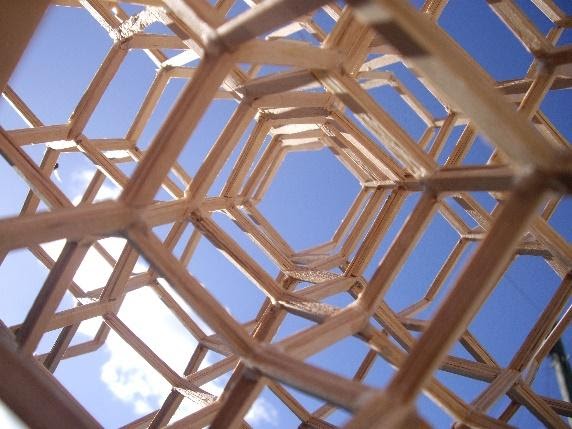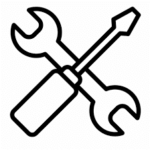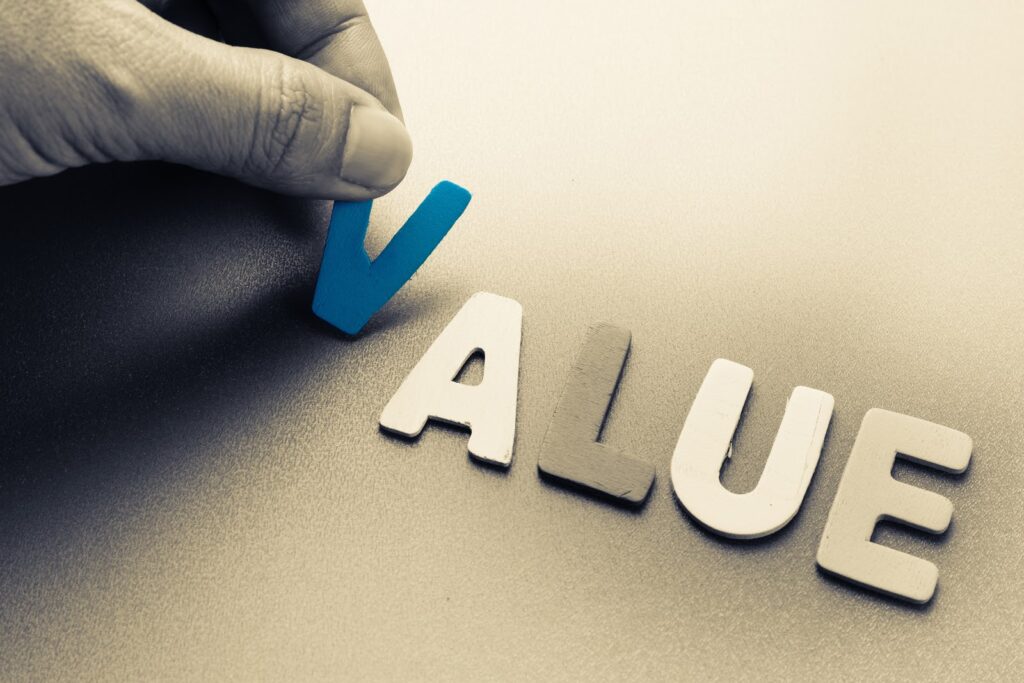 2019: International Consortium for Health Outcome Measurement (ICHOM)International Consortium for Health Outcomes Measurement (ICHOM) aims to unlock the potential of value-based healthcare by defining global Standard Sets of outcome measures that matter most to patients and driving adoption and reporting of these measures worldwide to create better value for all stakeholders.
https://ichom.org unites an international working group – including patients – to develop the Inflammatory Arthritis Standard Set

to enable health care providers to implement the value-based health care framework and compare outcomes that are important to patients with inflammatory arthritis.  (Covers patients with rheumatoid arthritis, axial spondyloarthritis, psoriatic arthritis, and juvenile idiopathic arthritis.)
CoPI: Working groups
Tools: Guidance Documents – value-based healthcare
Context: Patient-Reported Outcomes (PROs), value-based health care, core outcome sets (COS)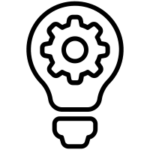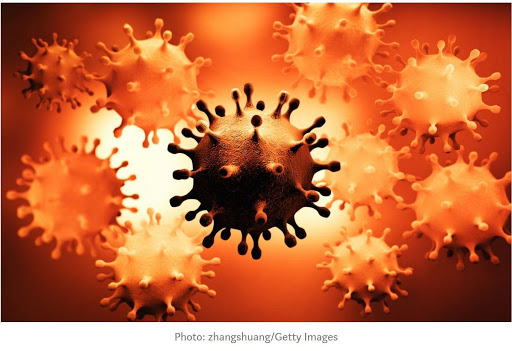 With the onset of the global pandemic of COVID-19COVID-19 is the disease caused by SARS-CoV-2, the coronavirus that emerged in December 2019. www.hopkinsmedicine.org/health/conditions-and-diseases/coronavirus , rheumatology registries – come existing and some forming solely for this reason – began focusing strongly on tracking cases in rheumatology patients. Some of these registries included the patient voice in various phases of data collection.
2020: COVID-19 Global Rheumatology Alliance (GRA)The mission of the GRA is to collect, analyze and disseminate information about COVID-19 and rheumatology to patients, physicians, and other relevant groups to improve the care of patients with rheumatic disease.
rheum-covid.org/ was developed to collect, analyze, and disseminate information about COVID-19 and rheumatology to patients, physicians, and other relevant groups to improve the care of patients with rheumatic disease. In addition to establishing a Patient Board, patients were invited to submit and review questions as part of the Patient Experience Survey and help develop lay summaries. International
2020: The Arthritis & Rheumatic Disease COVID-19 Project From conception to development and launch, the Arthritis and Rheumatic Disease COVID-19 project included patients during all phases of the project, which began by learning about the impact of COVID-19 on people who are living with underlying chronic disease through multiple conversations. Patients also collaborated with researchers and clinicians to help develop and refine the survey, prioritize survey questions, provide input on the study timeline, and strategize on dissemination efforts.
rheumcovid19project.org/ – A patient-powered study of the Autoimmune Research Collaborative, from conception to development and launch, the Arthritis and Rheumatic Disease COVID-19 project included patients during all phases of the project.

Respondents are asked to participate at multiple time points to better understand concerns, behaviors, and the pandemic's overall impact on them over time.

The study will also inform t

he preparedness of patients and clinicians for future pandemics and provide a better understanding of concerns with infection in general among patients with autoimmune disease.

Led by Global Healthy Living Foundation/CreakyJoints. United States, Canada
CoPI: Advisory panel, working group, co-production of stakeholder groups
Context: Registries, lay summaries, dissemination (knowledge translation)